Navigating one's place in the world is never easy. Un/Tethered shines a light on modern femininity and identity where the pressures and anxieties of the patriarchy still loom overhead. Exploring individual and shared experiences, it explores the tumultuous but liberating process of self-expression, self-love, change, and personal emancipation. Through dance, voice, and movement, Un/Tethered celebrates femme solidarity, joy, individuality, and friendship.
CREDITS:


Inês Senra Castro

Performer
Sarah Nicholson
Performer
Inês Garcia
Performer
Victoria Drave

Performer
Tash Ford
Performer
Kara Duquemin
Performer
Sára Trautmann
Set and Costume Designer
Jasmine Gray
Sound Designer
Joanna Castro
Lighting Designer and Programmer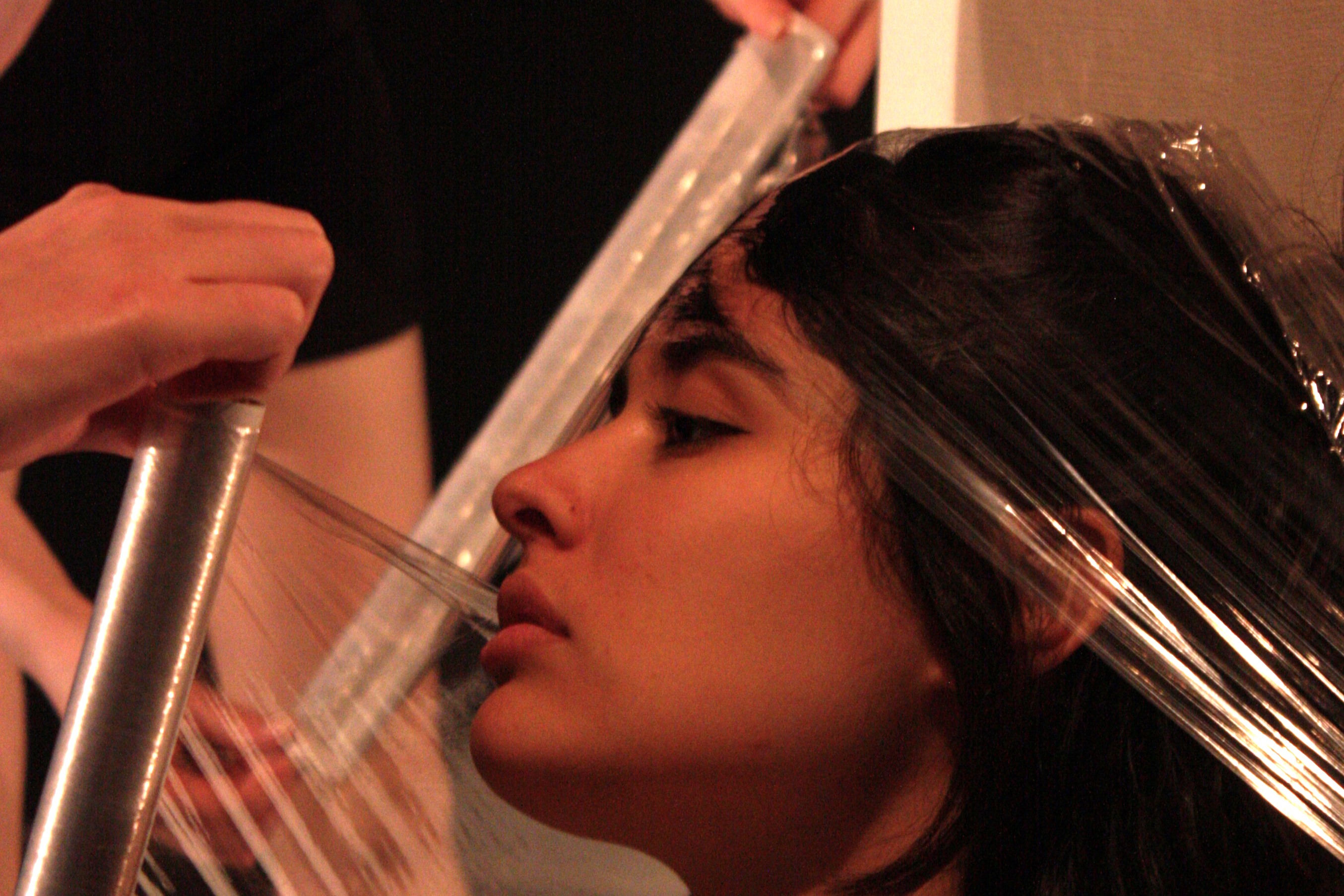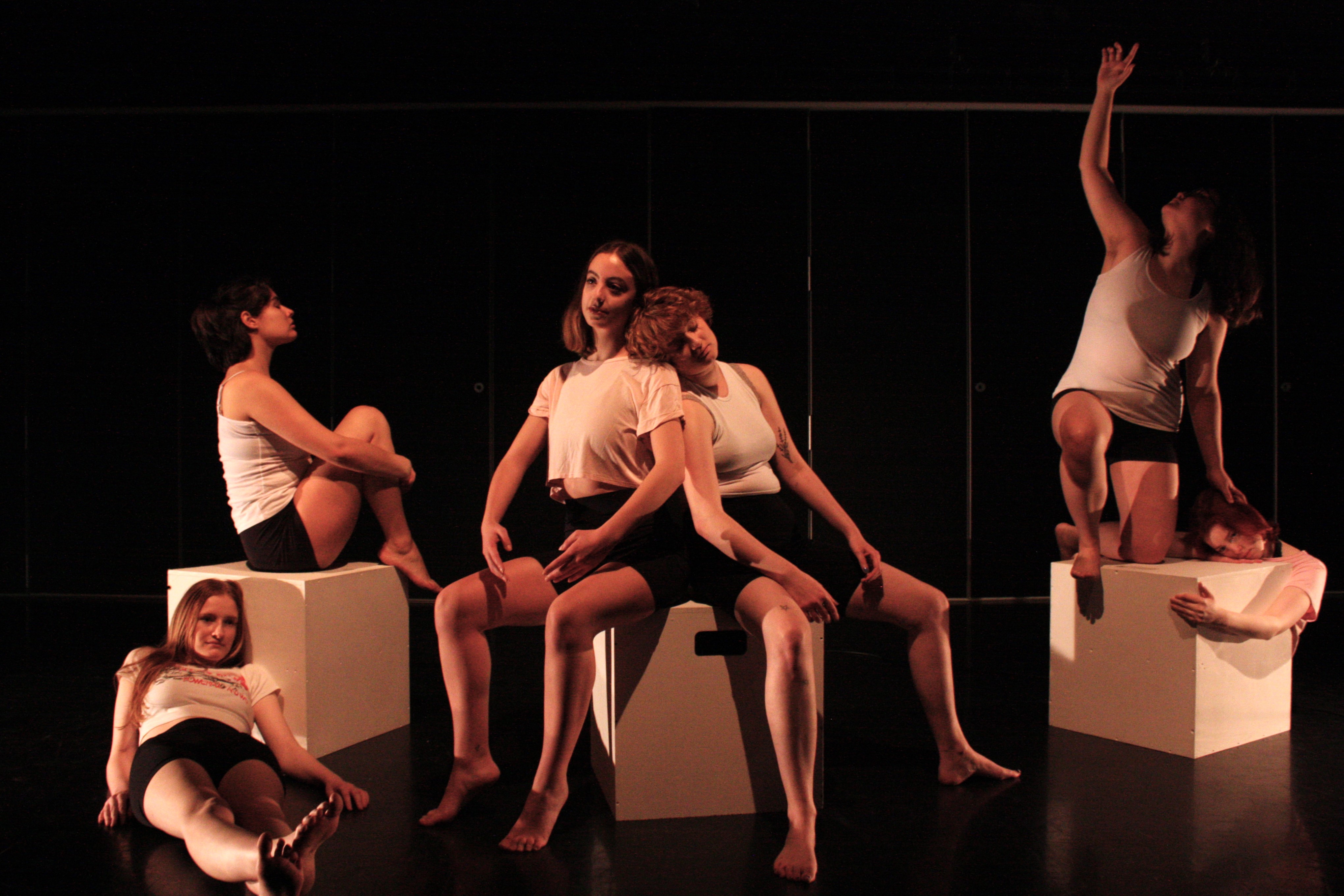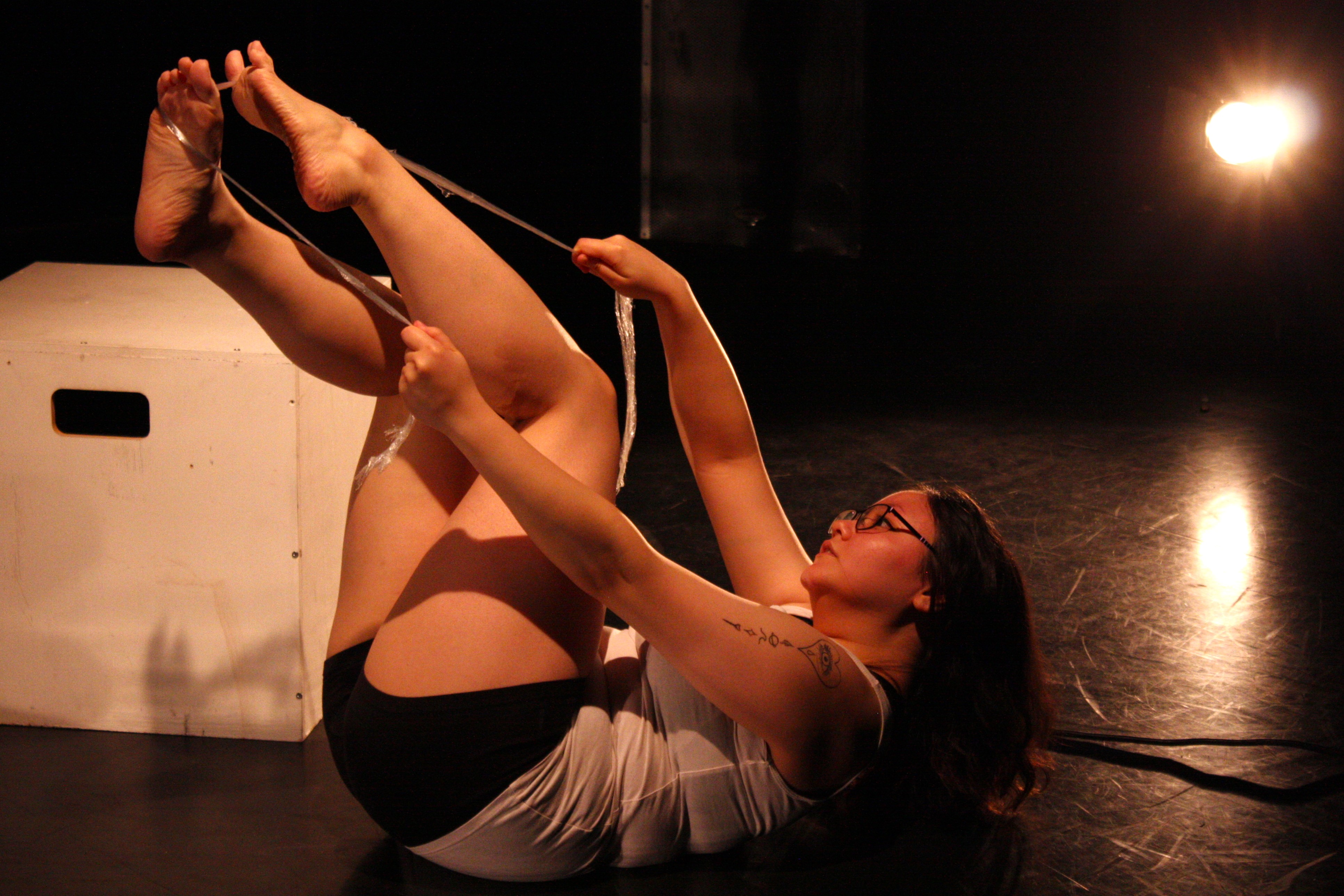 The process of exploring these ideas about gender identify and femme solidarity through movement and voice has been in equal parts challenging and exhilarating. Throwing around fabric, sliding around on the ground, experimenting with crazy ideas – we have all worked so hard! Above all, we've helped each other to face our fears.