Thomas Banks
BA (Hons) Architecture
'The issue of light pollution affects everything on our planet from the natural Circadian rhythm of our body clock right through to our ecosystems where nature is being tricked into longer days due to artificial light, yet this is a problem not recognised by many although it is one of the most visual pollutants that is reversible.
This learning centre is to create an environment to educate about the effects of light pollution and to teach good practice in the future utilizing bringing joy to the dark with activities such as star gazing kayaking experiences, night trail walks, light design workshops and a dark crop-themed restaurant. As visitors are in the lake district during the day why not extend your visit to night when you can immerse yourself amongst a building that creates moments of joy in the night and frames views inviting you to look to the stars.'
Welcome Desk to the Learning centre.
Astronomers observing the night sky.
Light pollution projection learning space.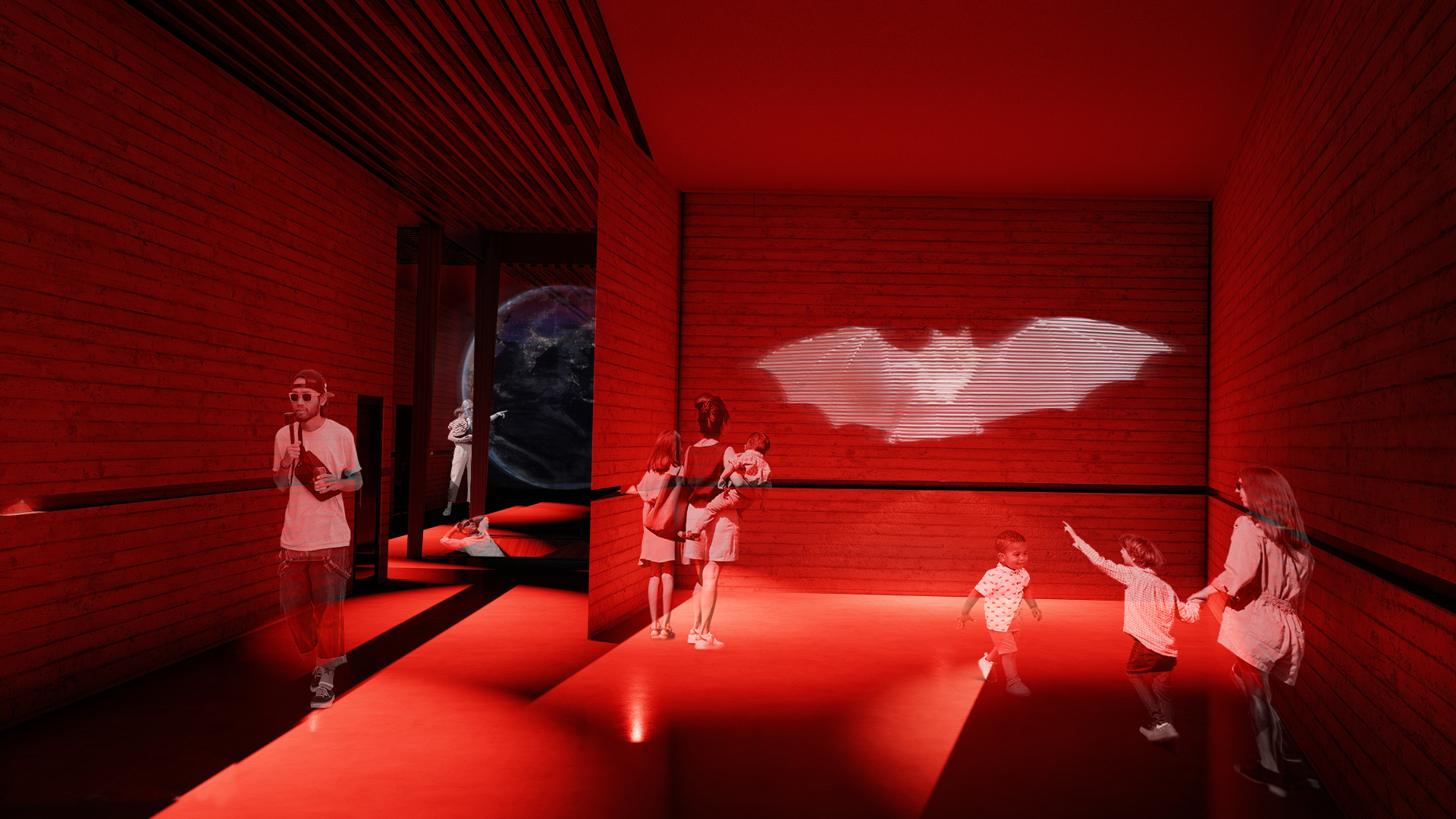 Nocturnal life education night.
1:200 Model in context.