Nadia Sharpe
BA (Hons) Architecture
'The learning centre focuses on exploring the Lake District through the 5 senses. This idea was built upon the sensory impaired, as these disabilities may stop one from experiencing or just visiting the lake district. There are 4 main activity rooms located underground, which explore noise, sight, smell, taste and touch. The 5 Senses of Cumbria Learning Centre allows you to lose your senses. This cannot be done surrounded by open nature. Therefore, by going into an underground space all senses are able to fully immerse into the experience.
The Lake District is said to be accessibility friendly due to 48 routes being disabled approved. However, Fell Foot Park could be improved in this area. The main source of income for the Lake District is tourism, therefore adding in activities for all, rather than just for the many, can bring more attraction to Cumbria.'
A Visual overview of the 5 senses of Cumbria Learning Centre from the A594 point of view at dusk. Users of the Centre are now leaving Fell Foot Park having fully immersed in the sensory experience the Learning Centre has provided.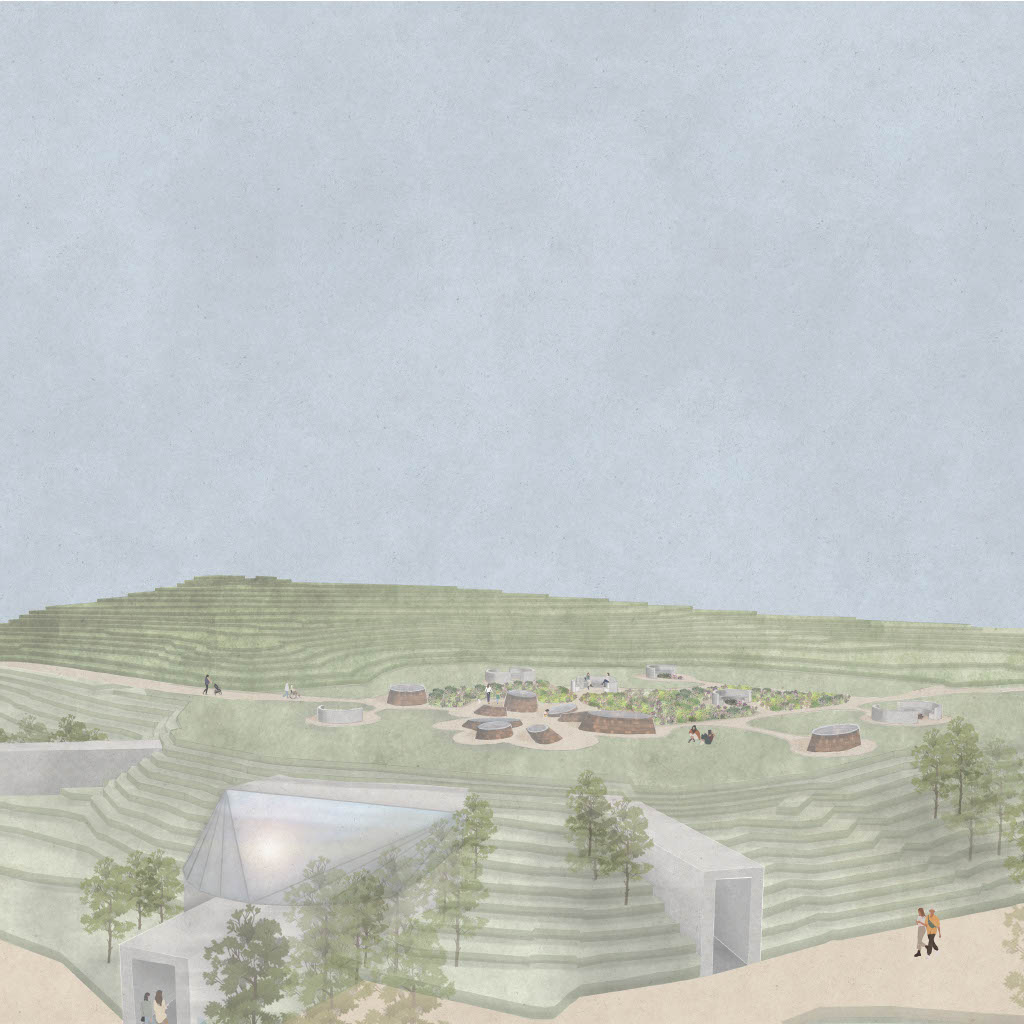 Overlooking the Learning Centre as a whole. The combination of the cedar shingle skylights, mixed with the delicateness of the flowers explores the idea of a secret garden hiding in plain sight, distracting from what is truly hiding underneath the surface.
The journey through the Learning Centre activity spaces has now come to an end, with all exits facing onto Lake Windermere.
A visual utilising the 1:20 room model as the base layer, overlayed with material. This edit depicts how the light projections enter the foyer of the learning centre at sunset.
This elevation is taken from the point of view of Lake Windermere. Shown are all three entrances, the large sight activity space window, and cedar shingle skylights hidden within the flower gardens.