Heidi Bishop
BA (Hons) Fine Art & Design
'Throughout these past 3 years my work as a designer has changed rapidly, as I have learnt so many avenues within design which have widened my knowledge of the discipline. Previously only studying fine art at a level, design was a new field which I wasn't familiar with but allowed me to develop my skills both digitally and physically. I have learnt technical skills within design such as coding and engineering, while also looking at architecture and the effects of design for the future. These all have shaped how I tackle any design problem I face today. I have learnt so much about people and the world around us throughout this course, and I believe it has allowed me to truly learn the fundamentals of contemporary design. Some of my favourite elements of design this year have included Design Interactions with Mike Stead, where I got to learn the sophistication of app design in relation to company and costumer appeal. While there have been some very challenging design problems, my professors have continued to support me and my peers, encouraging us to push new boundaries within design.'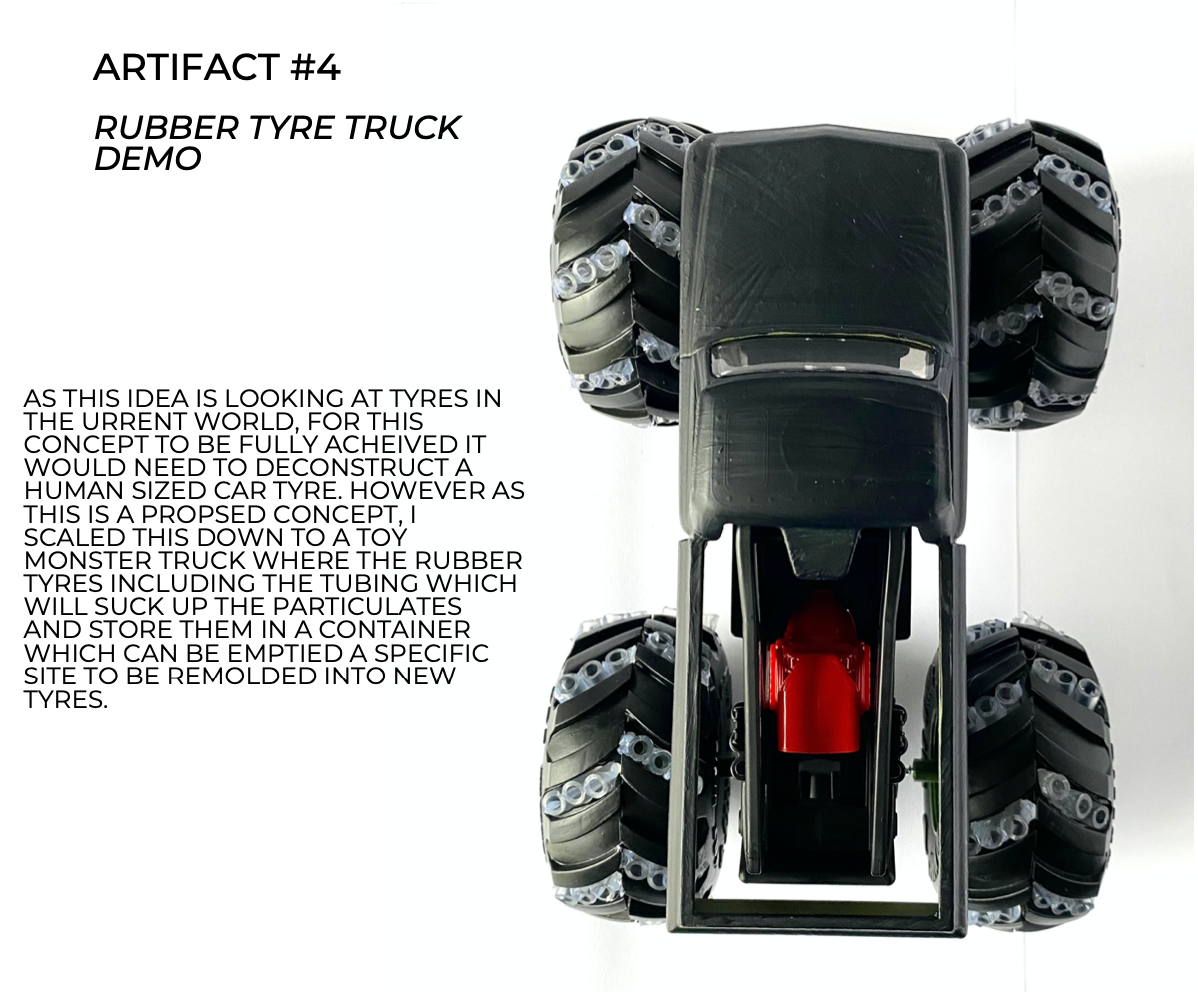 LICA344 Design Studio: Things
This core module focused on Design People and looked at crafting physical artifacts to create a fictional world where this product would be effective. Focusing on ideas of design fiction and producing something realistic enough to make people believe it is functional and in effect. I had focused on the issue of particulate pollution and how rubber tyres have a greater effect on the environment than C02 emissions from vehicles. Therefore, I looked to design tyre sleeves – similar styles to the Nordic chain wheel covers, which have holes that vacuum the particulates from the road and are held in cartridges within the wheel centre cap. This rubber is then to be recycled and repurposed. I used smaller prototypes to illustrate my design concept.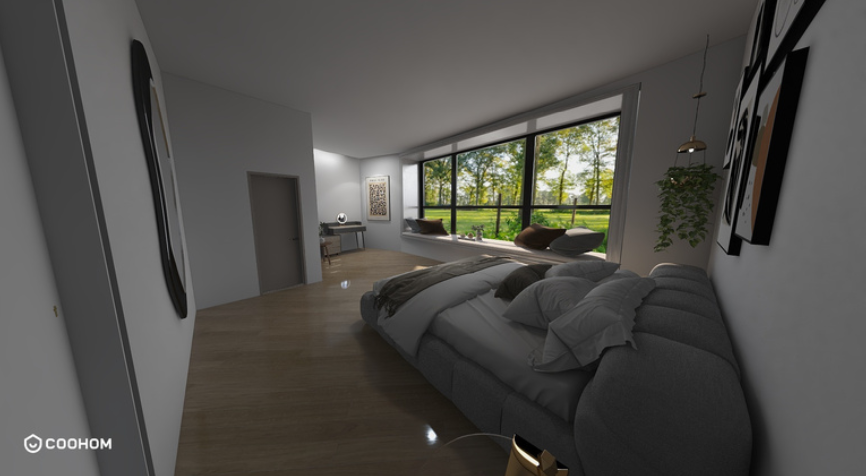 LICA343 Design Studio: Contexts
This module focused on design context, looking at the exterior surroundings of an area and tackling the factors which influence it's design and construction. Within this module we followed the criteria of the eVolo Architectural Skyscraper Awards, where designers and architects look to create a protype world build of a skyscraper which attempts to combat socio, environmental and economic issues. Although this project was challenging, we produced a skyscraper within the destination of Lancaster, with the mission to support space distribution. Our focus also looked at how this can be optimised to accommodate a long-term population growth. Overall, my group and I used different software's such as CAD and other architecture design to product an interesting and appropriate design solution for an urban design issue.


LICA240 Design Interactions
LICA240 Design Interactions was an optional module I chose this year with Prof Mike Stead, and was one which has developed my skillset as a designer. I looked at design interactions between both digital interfaces, but the physical element of user interaction. Within this module I focused on how to create a smooth interface interaction through app design, while also assessing current flawed apps and changing them through taught theory to be more effective. I looked at Fast Moving Consumer Good companies such as UniLever, and looked to make their website/app include a more sustainable methods of product consumption. I really enjoyed this module, as it taught me so much about app design and how companies use this to promote new forms of sustainability within their products.